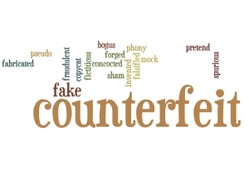 Counterfeit clippings: news from around the world
Substandard medicine and fake corn, clothing, poker chips and washing powder feature in ourround-up of recent counterfeiting incidents. A drug for inducing labour in pregnant women that was subject to a recall in India because it was substandard in quality has been discovered in government-run health clinics in neighbouring Nepal, according to an article in the Republica newspaper. The misoprostol product was reportedly purchased by Nepal's Ministry of Health and Population (MoHP) from Laborate Pharmaceuticals India Ltd. The MoHP is in charge of distributing essential medicines for free at national clinics, and the incident has led to allegations that kickbacks are paid to government officials by overseas drugmakers to win tenders that could be granted to domestic producers.
http://www.securingindustry.com/cosmetics-and-personal-care/counterfeit-clippings-news-from-around-the-world/s106/a1979/
Related Posts
Cigarette smuggling alone costs the EU and its Member States €11 billion per...