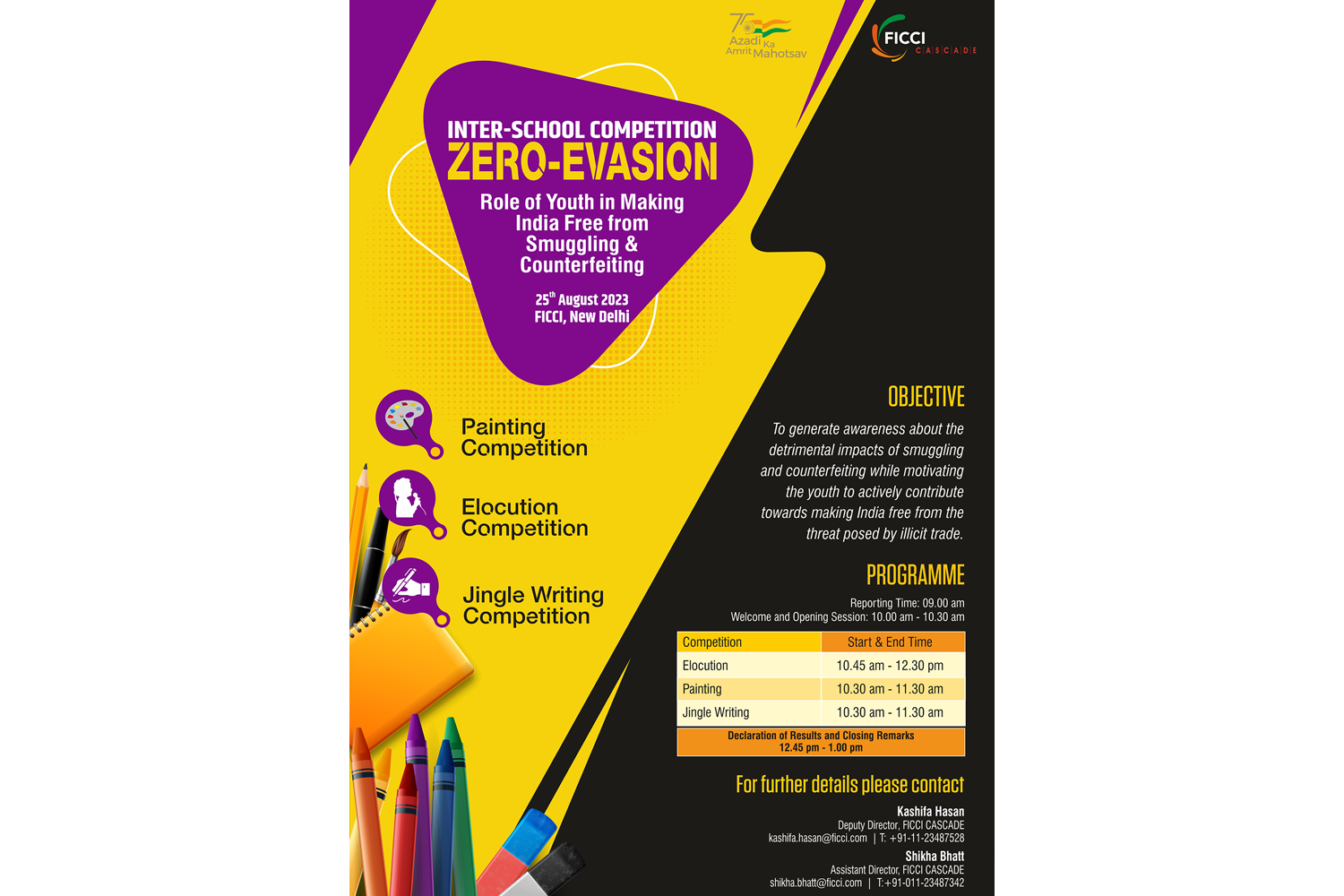 25th August 2023, Friday | FICCI, Federation House, New Delhi
Over the years, FICCI CASCADE is working on creating awareness on tackling the problem of smuggling and counterfeiting which is a serious menace to public health and safety. Along with policy makers, industry, enforcement officials and media, we have also been working closely with the youth in our fight to address this issue through various interschool and intercollege competitions and programmes such as youth festivals, painting, slogan writing, elocution, debates competitions etc.
FICCI CASCADE recognizes the significance of involving youth in our awareness campaign and leveraging their influence to create a positive impact on the society as a whole. By empowering and nurturing them, we can cultivate a generation that actively contributes to national development and shapes a brighter, more prosperous future for our country. FICCI CASCADE organizes zero evasion every year and has received an overwhelming response from the schools across Delhi/NCR.
In our endeavour, to generate awareness among the younger generation and emphasize the importance of collective actions in tackling the escalating threats of counterfeiting and smuggling, FICCI CASCADE is organizing a Youth Awareness Programme "Zero Evasion- Role of Youth in Making India Free from Smuggling & Counterfeiting" on 25th August at FICCI, Federation House, Tansen Marg, New Delhi. The programme will have interschool competitions among the students of various schools from Delhi and NCR in the following/categories:
1.Elocution Competition
2.Painting Competition
3.Jingle Writing Competition