23-yr-old auto-lifter held for smuggling banned medicines
His record and police dossier identify him as a notorious auto-lifter, but very few, including those in police, knew he was a smuggler of banned drugs and medicines. The Vasant Vihar police have arrested a 23-year-old auto-lifter and his accomplice with 55,000 capsules of banned medicine "Relipen" which is used as a painkiller and hallucinogenic. The seized drugs were meant to be smuggled to Manipur by courier after concealing them in cloth parcels. The arrested drug peddlers have been identified as Imtiyaz Khan Sheikh, a native of Thoubal in Manipur and his aide, Hitler, 26, from Imphal, Manipur. Police said Sheikh was involved in several cases of auto-lifting registered at different police stations in south Delhi. PS Kushwah, additional deputy commissioner of police (south), said the two drug peddlers were arrested following a tip-off about Sheikh's movement in Munrika village near Vasant Vihar. "A team led by Anil Sharma, SHO of the Vasant Vihar police station, laid a trap near Munirka bus stop after they learnt that a person involved in smuggling of banned medicines from Delhi to Manipur will arrive there. At the instance of the informer, the team apprehended a person who was holding two cartons in his hands. When opened, 100 boxes (each box containing 100 tablets), containing 10,000 tablets of 'Relipen' (a Schedule 'H' Drug), were found in the cartons," said Kushwah. During interrogation, a senior police officer said, the arrested person identified himself as Sheikh. When his antecedents were verified, it was found that he is a notorious auto-lifter. "Since the recovery of items was related to drugs and medicines, the drugs control department of Delhi government was alerted. Sheikh was interrogated at length and at his instance, his accomplice Hitler was arrested and 45,000 tablets of 'Relipen' were recovered from a house in Munirka village," said the officer. "The duo revealed that they used to purchase Relipen tablets from different chemist shops in Delhi and NCR for smuggling them to Manipur. Relipen is a sought after drug by addicts," the officer added.
Related Posts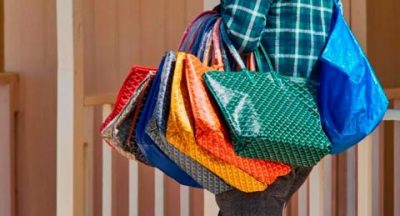 The counterfeit goods industry is detrimental to jobs and growth in Europe and...