Police seize counterfeit purses, wallets, sunglasses from Mishawaka shop
Detectives seized hundreds of counterfeit purses, wallets, and sunglasses, during a raid on a gift shop. St. Joseph County Police and the U.S. Department of Homeland Security filled an entire U-Haul truck with merchandise they confiscated from the Downtown Gift Shop, along McKinley Ave. just east of Hickory Rd., using a warrant. "We're talking Coach, Louis Vuitton, Gucci, those sorts of things," said St. Joseph County Police Capt. Randy Kaps. No one was arrested, Tuesday, in what police called an ongoing investigation. Authorities in Chicago previously received a tip that the shop was selling knock-off items and that's what prompted the investigation into possible trademark violation, Kaps said. According to Kaps, police are trying to determine who owns the store, and whether he or she was aware that the products, which appear to be from overseas, were counterfeit. Adora Deleu, who has shopped at the store, and who arrived to find the business closed, Tuesday afternoon, said it was obvious the products were not the real thing.
Related Posts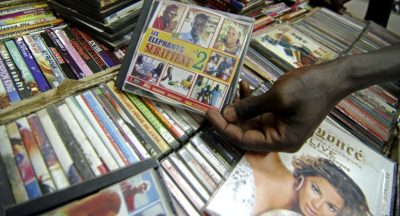 YAOUNDE — The government of Cameroon said international trade in counterfeit and...