Tk 2.50 crore smuggled goods seized.
Border Guard Bangladesh (BGB) seized smuggled Indian items worth around Tk 2.50 crore from Benapole in Jashore and Hakimpur upazila of Dinajpur in last two days. BGB members seized a truck with smuggled salt, saris, three pieces, cosmetics and medicines worth Tk 1.50 crore at Amrakhali under Benapole Port Police Station on Friday night, reports our correspondent. Salim Reza, commanding officer of 49 BGB Battalion, said, "A BGB team, following a tip, raided the area at 10:00pm and seized the goods worth Tk 1.50 crore. The items were deposited to Jashore customs godown." Earlier on Thursday, BGB seized smuggled tems from Ghasuria and Satkuri areas in Hakimpur, reports our Dinajpur correspondent. The goods include 1,165 bottles of Phensedyl, 63 costly saris and 2.82 lakh cow fattening pills, said Nayeb Subedar Abu Sayed, commander of Mongla BGB camp in Hakimpur.
Tipped off, the border guards raided Ghasuria and Satkuri areas and seized the goods worth Tk 94 lakh while the smugglers managed to flee, he said.
https://www.thedailystar.net/country/news/tk-250-crore-smuggled-goods-seized-1742083
Related Posts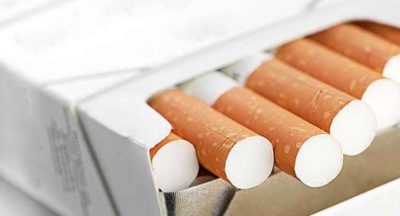 Kochi: Sale and consumption of fake cigarettes are increasing alarmingly in...