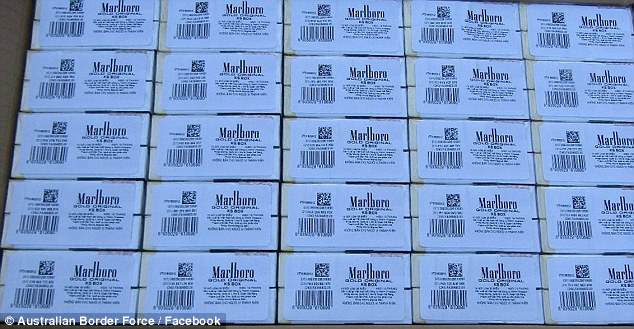 Airport bust uncovers 4.5 MILLION cigarettes disguised as toilet paper as accused smuggler faces court over the contraband.
Officers have seized 4.5 million undeclared cigarettes being smuggled into the country and arrested a duel citizen over the bust.
Australian Border Force officers stopped the 43-year-old man for a baggage search at the Melbourne International Airport on Sunday after uncovering a massive haul of smuggled tobacco.
A six day raid in April uncovered three shipping containers at the Melbourne Container Examination Facility and were marked as containing toilet paper, kitchen paper towels and napkins.
After being stopped and checked at the airport the dual national was arrested in connection to the smuggled contraband. Each shipment allegedly contained 1,500,000 undeclared cigarettes which represents a $3.2 million loss of taxation for the Australian government.
Assistant Commissioner Enforcement Command, Sharon Huey said ABF is seeing an increase in the amount of illicit tobacco being seized in Victoria.
http://www.dailymail.co.uk/news/article-5833167/Airport-bust-uncovers-4-5-MILLION-cigarettes-disguised-toilet-paper-international-airport.html
Related Posts
A TRADER found with more than £70,000 of fake clothing has been jailed for ten...