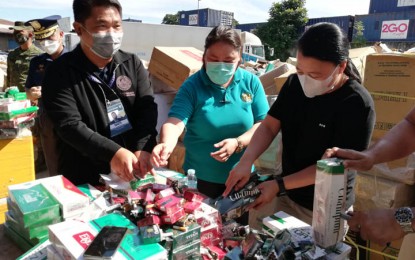 BOC-Zambo destroys P300-M smuggled cigarettes
ZAMBOANGA CITY – The Bureau of Customs (BOC) here, together with partner agencies, on Wednesday destroyed more than 8,000 master cases of smuggled cigarettes worth PHP300 million.
The cigarettes were stacked, drenched by firetrucks, and crushed with the use of heavy equipment in front of the BOC-rented warehouse in Barangay Baliwasan.
After crushing, the cigarettes were disposed at the sanitary landfill.
"These cigarettes were seized in separate anti-smuggling operations in Zamboanga Peninsula and BaSulTa (Basilan, Sulu and Tawi-Tawi) from May to November this year," BOC-Zamboanga District Collector Segundo Sigmundfreud Barte Jr. said in an interview.
Barte said the destruction of the contraband serves as a warning that they are serious in the campaign against smuggling.
"The smugglers often declare their cargoes during anti-smuggling operations or Customs checkpoint as sacks of dried fish or fishes with other prime commodities or junk foods inside iceboxes," he added.
https://www.pna.gov.ph/articles/1162810
Related Posts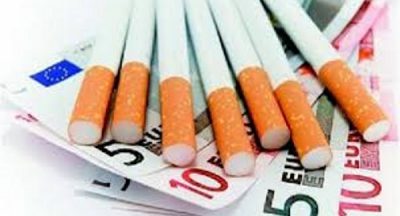 More than 33 million packs of illicit cigarettes have been confiscated in the...