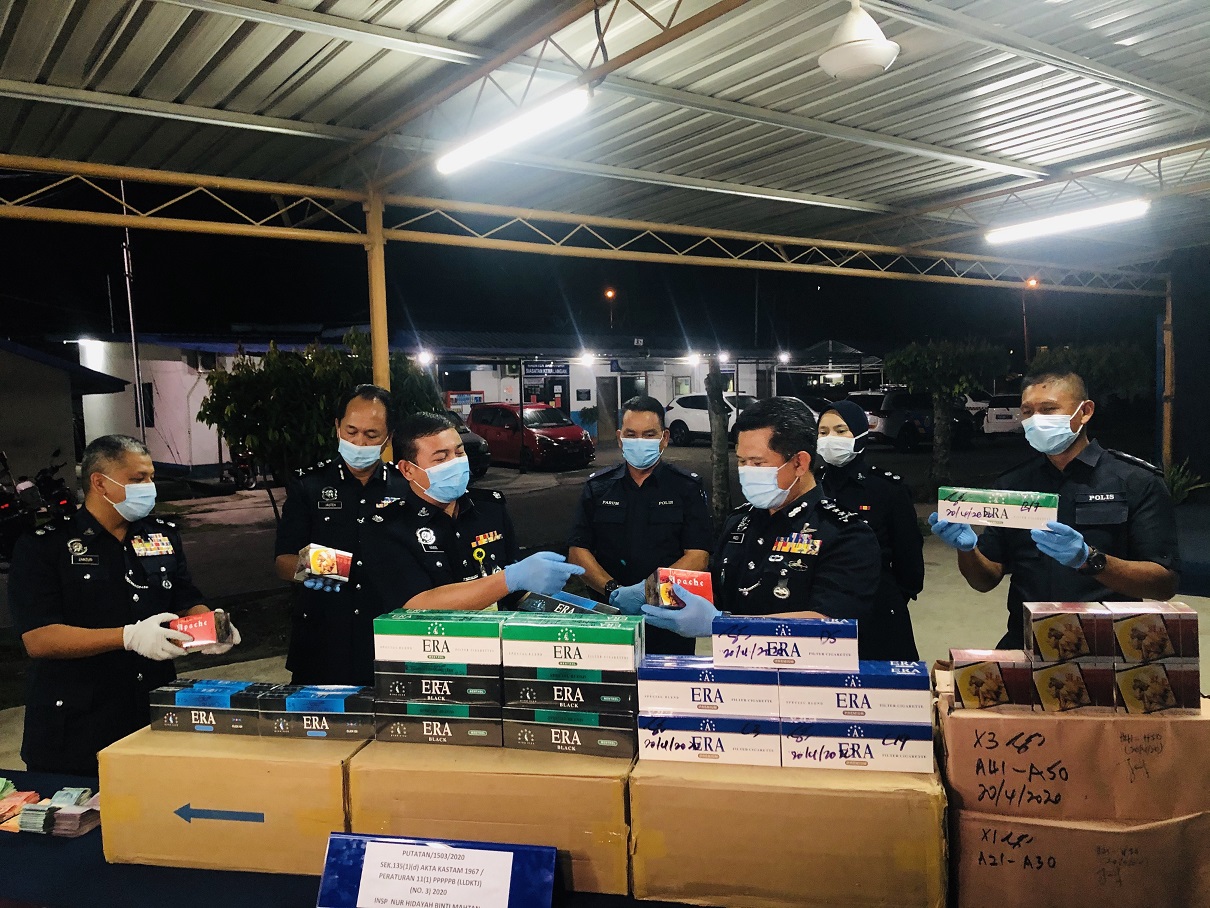 Cigarette smugglers try to bribe cops, violate MCO
PENAMPANG: Two foreign men will face the music for trying to bribe police officers after being caught smuggling 755 cartons of contraband cigarettes.
Sabah Deputy Commissioner of Police Datuk Mazli Mazlan said the incident happened around 3.30pm on April 20 when a police team, carrying out 'snap check' operation, stopped the suspects' Perodua Bezza car along Jalan Ulu Putatan.
He said the police stopped the vehicle for routine inspection during the movement control order (MCO) period and found boxes containing contraband cigarettes.
During questioning, one of the suspects tried to bribe police officers by offering RM7,000 for their release, he added.
However, Mazli said none of the officers were interested in the offer but instead detained both men at the scene, he told a press conference at the Penampang Police Headquarters yesterday.
https://www.theborneopost.com/2020/04/23/cigarette-smugglers-try-to-bribe-cops-violate-mco/
Related Posts
RAMGARH: An inter-state fake currency racket was busted and two persons arrested...