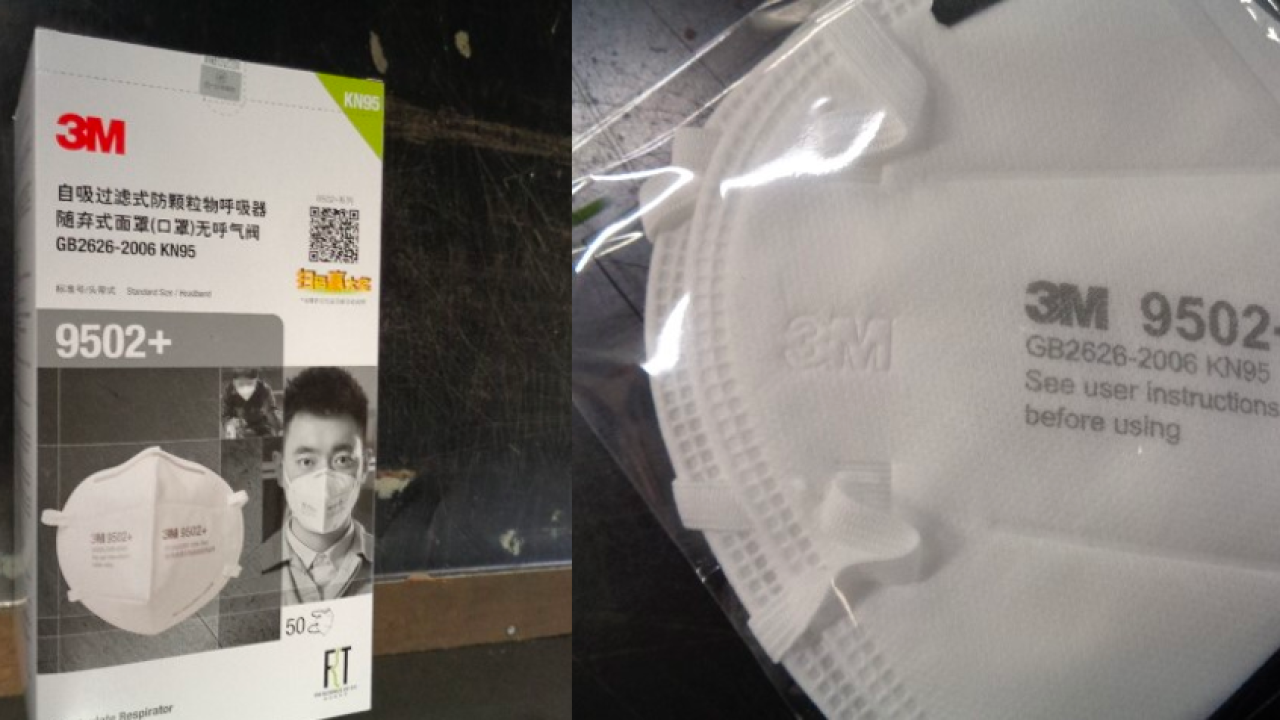 CBP seizes over 2,000 counterfeit KN95 masks from China
CINCINNATI — United States Customs and Border Protection officers in Cincinnati seized 2,000 counterfeit KN95 masks at a Cincinnati shipping hub in early April.
The masks had been shipped from China and destined for Austin, Texas, according to a news release. If they reached their destination uninterrupted, they could have been sold for as much as $7,000.
Officers seized the masks for trademark violation — KN95 masks are specifically manufactured by 3M, a company that makes safety products such as respirators and goggles — but noted that fake masks can also endanger public health during the coronavirus crisis.
"Trade in counterfeit and pirated goods threatens America's innovation economy, the competitiveness of our businesses, the livelihoods of U.S. workers, and, in some cases, national security and the health and safety of consumers," CBP spokesman Steven Bansbach said. "Trade in these illegitimate goods is associated with smuggling and other criminal activities, and often funds criminal enterprises."
https://www.wcpo.com/news/coronavirus/cbp-seizes-over-2-000-counterfeit-kn95-masks-from-china
Related Posts
THE Food and Drug Administration (FDA) is warning the public over the presence of...