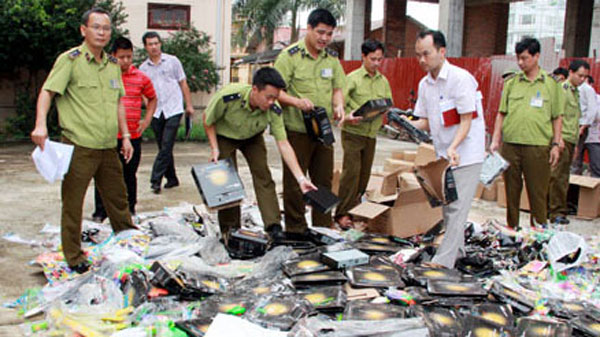 Counterfeit goods undermine Vietnam's economic prosperity
The proliferation of counterfeit products in Vietnam – from consumer electronics to pharmaceuticals and fertilisers – is slowing the nation's economic growth and even putting people's lives at risk. The shift of much of the world's manufacturing to countries with poor protection of intellectual property has been a significant factor contributing to the growth of counterfeiting in recent years. It has made the technology and the opportunity to make knock-offs more readily available to the criminal elements of the world. Internet in general and e-commerce sites like eBay in particular, have also made it easier to distribute counterfeit goods.
http://english.vietnamnet.vn/fms/business/123201/counterfeit-goods-undermine-vietnam-s-economic-prosperity.html
Related Posts
The EU's largest intellectual property agency has warned that beauty consumers...