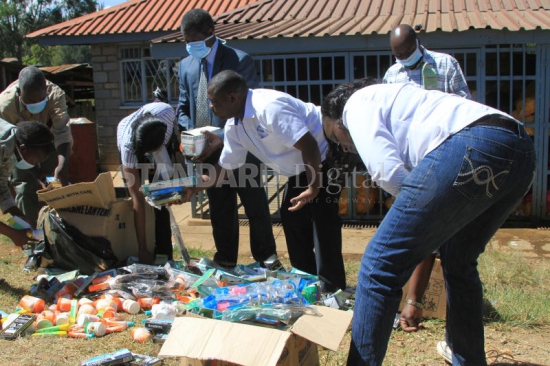 Counterfeits: A ticking time-bomb calling for urgent action
It is particularly regrettable that the national Treasury, the ministry that should be at the forefront in efforts to grow the economy by protecting its manufacturers from unfair and illegal competition has officials sleeping on the wheel. Or how else can its allocation of a paltry Sh200 million to Kenya Anti-counterfeiting Agency in the current financial year be interpreted Analysts are unanimous that even the Sh500 million that the agency had requested would not have been enough to meet its operational costs if it was to execute its mandate as expected.
http://www.standardmedia.co.ke/business/article/2000159662/counterfeits-a-ticking-time-bomb-calling-for-urgent-action
Related Posts
LOUISVILLE, Ky. (WTVQ/Press Release) – U.S. Customs and Border Protection...