Court finds Turkish company guilty of selling fake L'Oreal products
French cosmetics giant L'Oreal has won a lawsuit against Turkish retail chain EVKUR by claiming EVKUR sold fake L'Oreal products. The court has decided to collect the products that have been verified as fraudulent and destroy them. It also decided that EVKUR would pay compensation to L'Oreal. L'Oreal sued EVKUR, which has over 80 stores across the country, in 2009. Everything began when a consumer from the northwestern province of Bursa bought mascara from an EVKUR store, according to the court documents.
Related Posts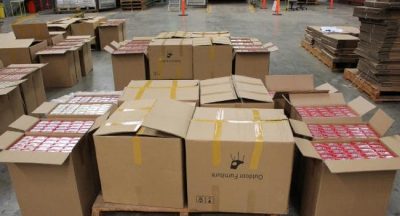 Authorities have seized more than 1.3 million allegedly illegally imported...