Tobacco tax hike would triple smuggling
TOPEKA — Tobacco smuggling would triple, and nearly half the cigarettes used in Kansas would be illicit, if the Legislature approves Gov. Sam Brownback's request for a $1.50-a-pack tax increase, according to data released Monday by a Michigan research group. The tax increase would raise the smuggling rate in Kansas from about 15 percent of cigarettes consumed to 46.5 percent, according to the estimate from the Mackinac Center for Public Policy, a free-market-oriented think tank that annually researches cigarette smuggling in conjunction with the Tax Foundation, a Washington-based tax policy research organization.
Related Posts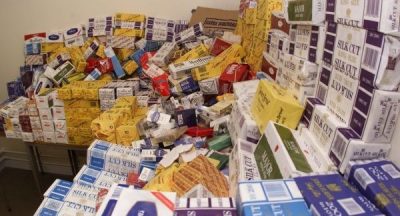 Ireland is a target for international crime gangs despite the best efforts of the...