East Africa: Philips to Launch Sms Platform to Curb Counterfeit Products
Philips is setting up an SMS platform in a week's time that will help consumers with the authentication of the Philips Lighting portfolio in case of doubt.
Once the platform is activated, the consumer (in Kenya) will have to send the 16-digit serial number of the lighting product via SMS to 20222 and they will then receive immediate feedback on whether the product they are planning to buy or have bought is genuine or fake. This is a pilot and if successful, Philips will explore rolling it out to the consumer lifestyle product categories.
http://allafrica.com/stories/201410300209.html
Related Posts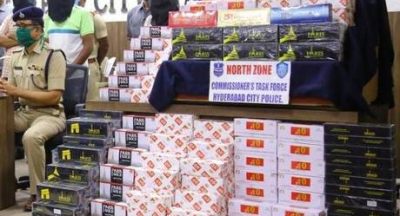 Smuggled foreign cigarettes valued at ₹ 1.03 crore were seized by Hyderabad city...