Holyoke man accused in multi-state illegal cigarette distribution ring
A Holyoke man is facing several charges after investigators allege he was running an illegal cigarette distribution network across several New England states.
Investigators allege that Perez would reportedly deliver trash bags full of cartons and half cases of illegal untaxed cigarettes to individuals, other known illegal cigarette traffickers.
"This is a successful example of what states can do when we work together to stop trafficking in illegal untaxed tobacco products." said Connecticut's Commissioner of Revenue Kevin Sullivan in a statement.
http://www.westernmassnews.com/story/31962198/holyoke-man-accused-in-multi-state-cigarette-distribution-ring
Related Posts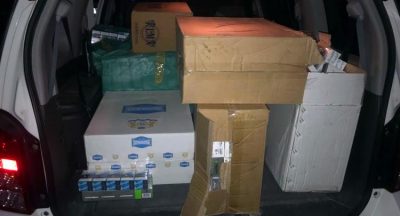 Sharjah: Authorities in Sharjah have seized a vehicle transporting large...