KLIA customs cripple cigarette, chewing tobacco smuggling bid
SEPANG: The Royal Malaysian Customs at Kuala Lumpur International Airport (Klia) crippled an attempt to smuggle in 2.56 million sticks of cigarette and 7,560 kg of chewing tobacco on Sunday.
The consignment was valued at RM400,000 with unpaid taxes amounting to RM2.2 million.
Klia Customs director Datuk Hamzah Sundang said three lorries and three local men aged between 26 and 34 years were intercepted at the cargo inspection section.
"The three lorries were found to be loaded with cigarettes and chewing tobacco without any declaration document to allow them to pass through the Klia customs cargo gate," he told a media conference here today.
He said the three men had been remanded for seven days to assist in the investigation under Section 135(1)(a) of the Customs Act 1967.
http://www.thesundaily.my/news/2189687
Related Posts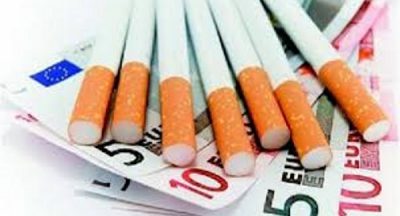 More than 33 million packs of illicit cigarettes have been confiscated in the...