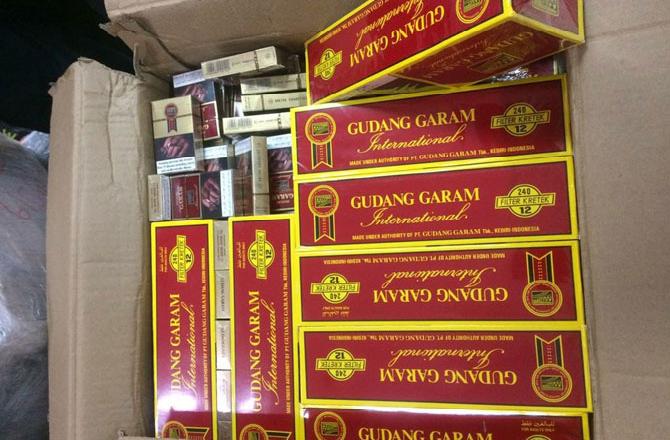 Mumbai Crime: Smuggled Goods Worth Rs 2.73 Crore Seized By DRI
Acting on a source based information, officials of the Directorate of Revenue Intelligence (DRI) officials found "Saffron", "Cigarettes" and "Gold" among other items in the consignments imported through Airport Parcel Sorting Office (APSO), located near the domestic airport at Vile Parle on Wednesday.
Officials said that these consignments were declared to contain "Old Cloth" and "Food Supplements". Detailed examination of these consignments resulted in the seizure of 145 Kgs of "Saffron", nearly 1 lakh cigarettes of 'Gudang Garam' brand, computer processor chips, medicines and "Gold – 1.86 Kgs" collectively valued at Rs 2.73 crore. A case has been registered under the Customs Act, 1962 and further investigations are in progress.
In a similar incident, the Pune regional unit of the Directorate of Revenue Intelligence (DRI), 86 gold biscuits and gold in other forms, totally weighing 10.175 KG worth Rs 3.09 crores, were recovered from the lavatory at the Pune international airport on Thursday. On the basis of specific information, the DRI officials with the assistance of officers of Pune customs commissionerate made the recovery.
https://www.mid-day.com/articles/mumbai-crime-smuggled-goods-worth-rs-273-crore-seized-by-dri/19798169
Related Posts
A male passenger acting as a disable person arrested for alleged gold smuggling...