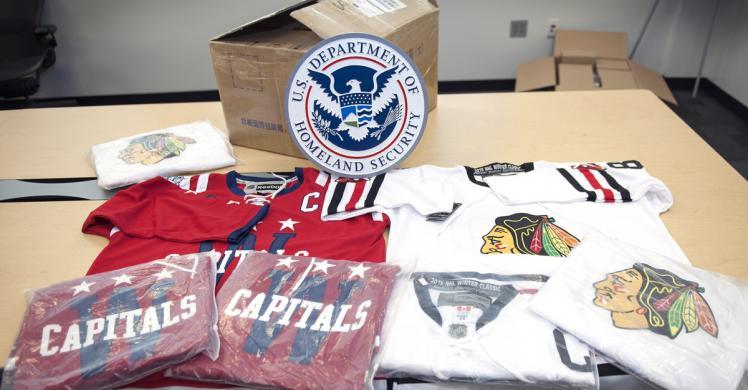 Operation Team Player nets more than $25,000 worth of fake goods
The 2015 Bridgestone NHL Winter Classic netted a win not only for the Washington Capitals, but also for intellectual property rights (IPR) advocates. Law enforcement seized $25,130 worth of counterfeit National Hockey League (NHL) gear and other merchandise leading up to the New Year's Day outdoor game that featured the Capitals and Chicago Blackhawks at Nationals Park in Washington, D.C. The operation was led by U.S. Immigration and Customs Enforcement's (ICE) Homeland Security Investigations (HSI) with assistance from the Metropolitan Police Department.
The $25,130 value is based on the manufacturer's suggested retail price of the 680 items of counterfeit NHL gear and other sportswear seized by law enforcement.
https://www.ice.gov/news/releases/operation-team-player-nets-more-25000-worth-fake-goods
Related Posts
FREDERICTON (GNB) – Félix Antoine Savoie, 61, of Lamèque, pleaded guilty in...