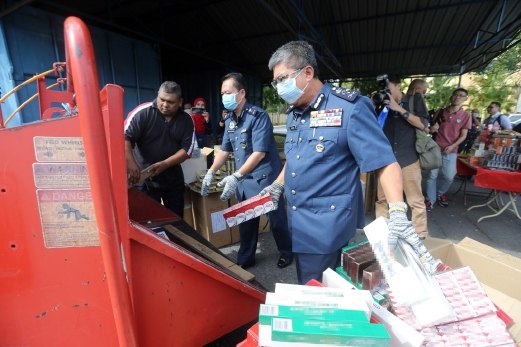 Over 27m contraband cigarettes destroyed
Dengkil — Over 27 million contraband cigarettes seized by the Federal Territory Customs Department since 1997 was destroyed at the Enforcement Division of Dengkil Customs Office here today. The cigarettes, consisting various brands, weighed 23.59 tonnes and valued at RM2.8 million and RM16.82 million in unpaid taxes.  A total of 1,003 people were arrested in relation to the distribution and sale of these cigarettes in which some 50 percent were foreigners.
http://www.nst.com.my/news/2015/12/115472/over-27m-contraband-cigarettes-destroyed
Related Posts
When we hear the word counterfeiting we tend to think of criminal gangs printing...