P1-billion fake cigarettes, machines seize in Zamboanga raids
ZAMBOANGA CITY (June 22, 2020) – The Bureau of Customs (BOC) in this city confiscated over P1-billion worth of smuggled cigarettes and cigarette-making machines in raids conducted in several warehouses in the Zamboanga peninsula, or Region 9.
Zamboanga City Bureau of Customs (BOC) District Collector Segundo Barte said, among those seized by the agency were over 1,200 master cases of fake cigarettes, fake Bureau of Internal Revenue (BIR) documentary stamps for excise tax, and cigarette-making machines worth over P1.138 billion.
According to Barte, the composite team seized the master cases of smuggled cigarettes, worth about P34 million, in Dipolog City: the six cigarette-replicating machines, worth P600 million, in Dinas and Labangan towns both in Zamboanga del Sur; and raw imported tobacco, worth P130,000, the fake BIR stamps valued at P500 million, and other imported goods worth P4 million in Pagadian City.
Barte said the composite team raided the warehouses in Dipolog City, Dinas and Labangan town both located in Zamboanga del Sur in compliance with the 10 Letters of Authority (LOA) issued by Customs Commissioner Rey Leonardo B. Guerrero to the local BOC here.
https://news.mb.com.ph/2020/06/22/p1-billion-fake-cigarettes-machines-seize-in-zamboanga-raids/
Related Posts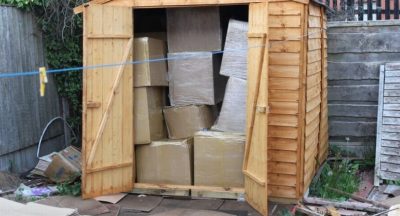 A Salford couple have been jailed after smuggling 25 tonnes of fake tobacco in a...