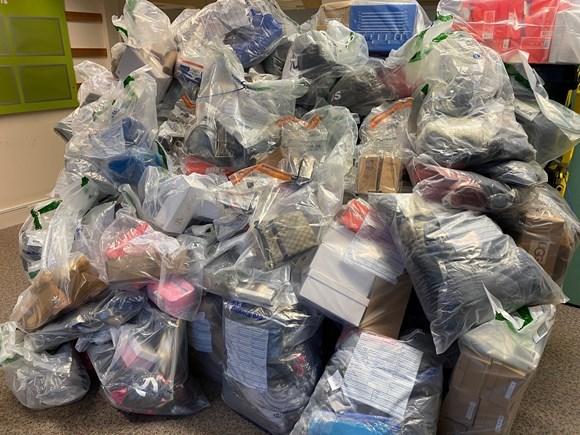 Pair sentenced for selling fake makeup and clothing brands following sting operation.
FAKE branded make-up containing traces of lead were among a haul of more than 1,000 counterfeit goods seized by Isle of Wight Council Trading Standards officers in an undercover sting.
Rip-offs of major clothing labels such as Nike and SuperDry, as well as knock-off cosmetics advertised as Chanel, Kylie and Mac, were recovered from a property in East Cowes, following a raid in February 2018.
Last week, Steven Mather and Michelle Aldridge appeared at the Isle of Wight Crown Court for sentencing after admitting their role in the counterfeit operation which the court heard originated in Manchester.
Mather, 34, was handed an eight-month prison sentence, suspended for 24 months, after admitting two counts of unauthorised use of a trademark and a further offence of distributing cosmetics containing a prohibited substance.
Aldridge, 47, was given a 12-month community order after pleading guilty to two counts of aiding and abetting Mather.
https://www.countypress.co.uk/news/18162679.pair-jailed-selling-fake-makeup-clothing-brands-following-isle-wight-trading-standards-sting-operation/
Related Posts
A programme to help farmers distinguish genuine products from fake, copycat and...