Two crore worth gold seized at Mangalore Airport.
Mangalore, Jan 15 (UNI) In one of the biggest seizure of gold in the new decade, Directorate of Revenue Intelligence (DRI) sleuths here have seized five kg of gold valued at Rs two Crore from the Air Cargo Complex at International Airport here recently.
Acting on a tip-off the officers of Directorate of Revenue Intelligence (DRI) Bangalore and Mangalore in a co-ordinated effort unraveled a unique modus of smuggling of gold through Air Cargo Complex, at old airport, Bajpe Mangalore two days back, According to release issued here on Tuesday evening.
The smuggled gold was concealed in five metal sprockets which were imported by M/s Swaroop Mineral Pvt Ltd of Udupi in the name of "mining conveyor drive chain".
The gold was deftly concealed inside the heavy metal sprockets by way of a groove and gave only slight hint of tampering on physical examination. The scanning of the said wheels added to the suspicion and finally the officers could retrieve the gold with the help of local mechanic and lathe machine at Bajpe.
On examination by the authorized Jeweller, five round plates weighed 4,995 grams by net weight after discounting the weight of aluminium coating. The gold pieces were found to be of 24 Karat purity and their current market value was placed at around Rs 2 Crore.
http://www.uniindia.com/two-crore-worth-gold-seized-at-mangalore-airport/south/news/1854178.html
Related Posts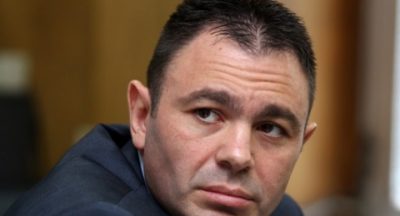 Police have busted an illegal cigarette factory in Sofia, according to Svetoslav...