Rs 2.4-crore foreign cigarettes seized, two held for smuggling
MUMBAI: The Directorate Revenue of Intelligence (DRI) has busted a smuggling racket at Manish Market and Musafirkhana at Masjid Bunder in south Mumbai and seized foreign cigarettes worth around Rs 2.4 crore. Following raids at six places, including two houses, the DRI also arrested two racketeers, and seized Rs 2.3 crore from them. 
Sources said that following a tip-off, when the DRI conducted raids at two shops and two godowns, it found 7,000 cartons of foreign cigarettes, such as Benson & Hedges, L&M, Marlboro, 555 and Gudang Garam that did not have the statutory health warning. 
"These cigarettes were meant for countries that do not requi re statutory warnings. So the smugglers face charges under the Cigarettes and Other Tobacco Products (Packaging and Labelling) Amendment Rules, 2014 also," an officer said. The arrrested men allegedly told investigators that the seized monney was to meant to be sent to Dubai through Hawala. 
https://timesofindia.indiatimes.com/city/mumbai/rs-2-4-crore-foreign-cigarettes-seized-two-held-for-smuggling/articleshow/65495708.cms
Related Posts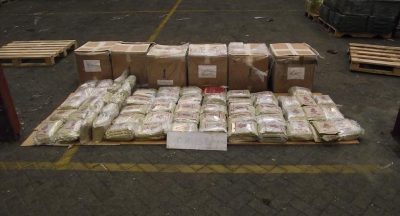 Two brothers were jailed at the Old Bailey this afternoon after customs officers...