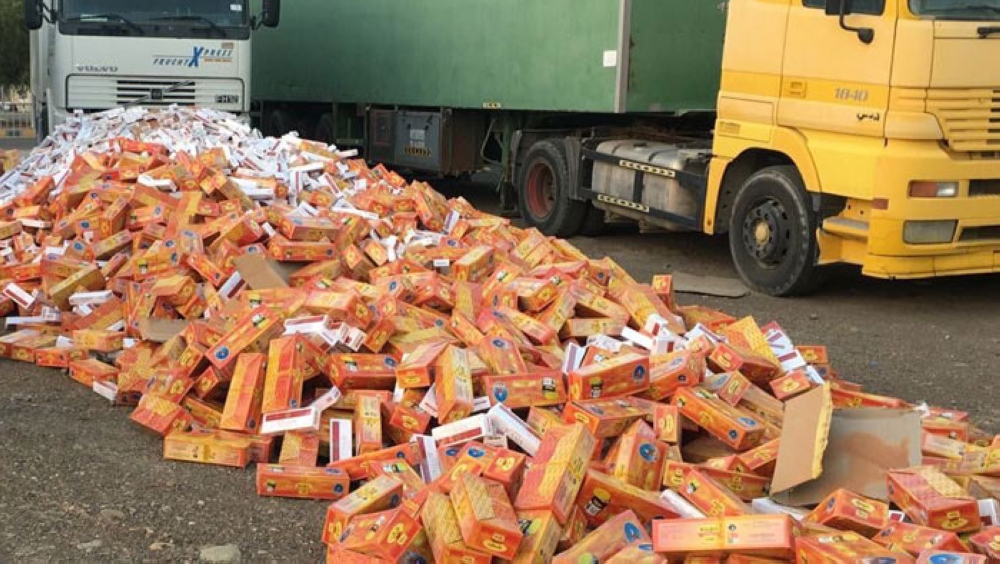 Smugglers hide 10,200 cigarette packs, chewing tobacco in truck carrying sand
Muscat: Oman Customs busted smugglers attempting to bring in 10,200 packets of illegal cigarettes and 600 kilograms of chewing tobacco into the country by hiding them underneath a load of sand on a truck.
Oman Customs said in its statement: "The Wadi Al Jizi border customs foiled a unique smuggling operation of 10,200 packets of forbidden cigarettes and 600 kilograms of chewing tobacco, where the suspect has professionally hidden them in a truck loaded with sand."
Smugglers have been caught trying to bring contraband and illegal substances into the country in a variety of techniques, with customs officers arresting an expatriate at Muscat airport earlier this year, who was carrying 8.7 kg of marijuana and 1,285 narcotic tablets that were covered with carbon paper.
http://timesofoman.com/article/136307
Related Posts
Nearly 100 thousand counterfeit cosmetic, electronic and stationery products were...