Smuggling of tiles hits local industry
KARACHI: Imported, smuggled and under-invoiced tiles have captured 35-40 per cent of the market with Chinese and Iranian tiles easily available across the country.   The heavy influx of smuggled Iranian tiles has not only compelled many local manufacturers to reduce their production, but also caused massive revenue losses to the national kitty.   A spokesperson of Pakistan Ceramics Manufacturers Association told Dawn on Saturday that these tiles were getting clearance from Balochistan at undervalued prices as low as $0.06 (Rs7) per square metre on payment of taxes (duty, sales tax, income tax) of Rs6 per square metre.   While a locally-produced ceramic tile on an average pays Rs100 per square metre in sales tax.  He said over a million metres of Iranian tiles were imported/cleared in the last six to seven months at such low values.
http://www.dawn.com/news/1085838/smuggling-of-tiles-hits-local-industry
Related Posts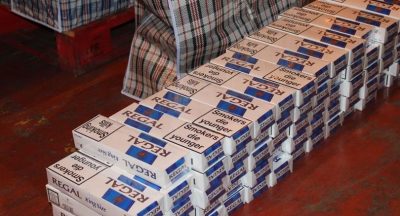 A Nottingham man who was part of an 11-strong tobacco smuggling gang that...