Tobacco smuggling prompts charge
A Chippewa Falls woman work­ing as a con­tracted jail em­ployee is ac­cused of smug­gling chew­ing to­bacco to an in­mate at the Eau Claire County Jail.
Michelle R. Her­rmann, 44, 10834 161st St., was charged Tues­day in Eau Claire County Court with a felony count of de­liv­er­ing il­le­gal ar­ti­cles to an in­mate. She is free on a $1,500 sig­na­ture bond and re­turns to court Feb. 12. Ac­cord­ing to the crim­i­nal com­plaint:
Jail­ers re­ceived in­for­ma­tion Dec. 16 that there was a kitchen staff em­ployee pro­vid­ing to­bacco prod­ucts to in­mates. An anony­mous in­mate said chew­ing to­bacco was be­ing brought to the jail from an out­side source.
Related Posts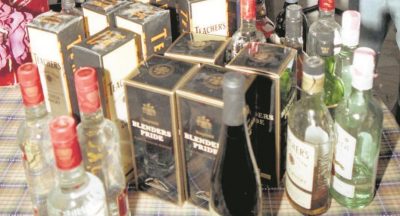 Haryana Legal Remembrancer (LR) has returned the file on giving opinion on...