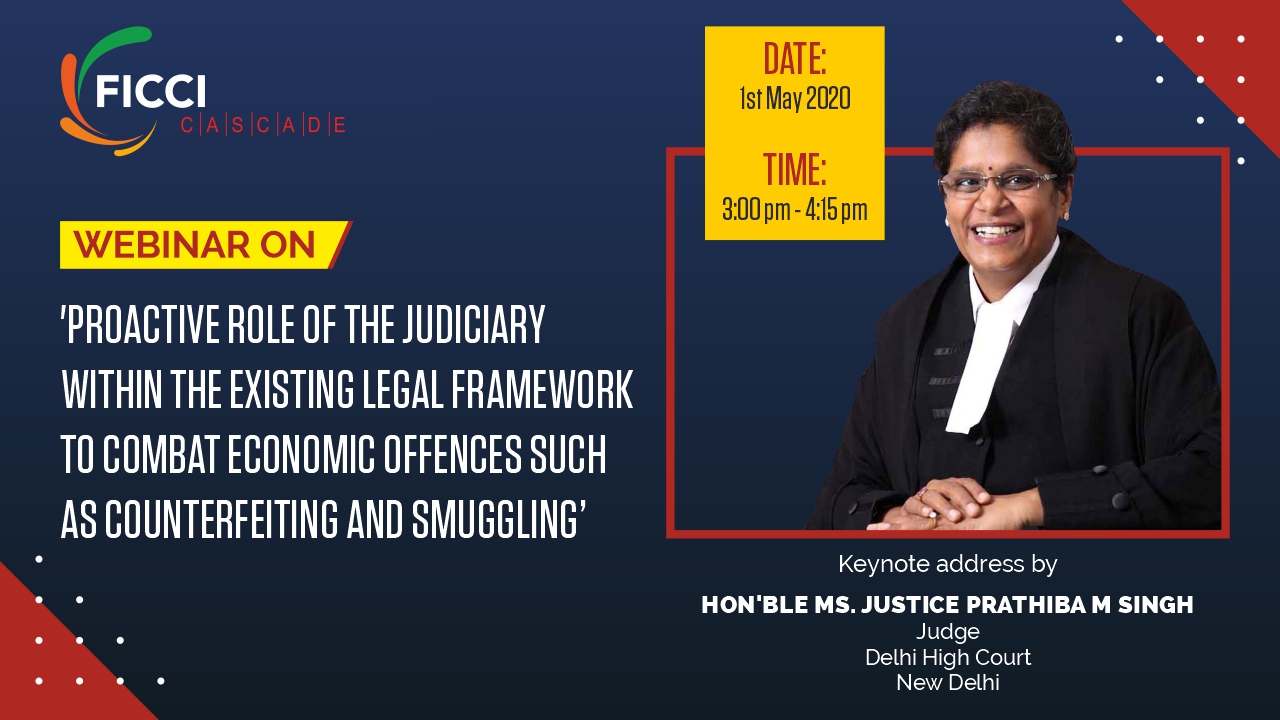 Webinar on the 'Proactive Role of the Judiciary within the existing legal framework to combat economic offences such as counterfeiting and smuggling'
FICCI's Committee Against Smuggling and Counterfeiting Activities Destroying the Economy (CASCADE) closely works with government, industry, enforcement officials, legal fraternity, consumer organizations and the youth to create awareness on the adverse impact of such crimes i.e. on safety and security of the people, loss of revenue to IP rights owners and tax-revenues to the government exchequer.
The webinar aims to sensitize students of law schools across India on issues and challenges in resolving disputes in view of the rising cases of IP infringement, the changing scenario of technology, trade policies and the development of the law on the subject.
To register for the session, please CLICK HERE .
Related Posts
26th September 2018 | Bhopal ILLICIT TRADE: AN ECONOMIC CALAMITY A report...