100 pumps with fake ISI mark seized
As many as 100 pumps were seized from a pump company at Peelamedu by Bureau of Indian Standard (BIS) officials in Coimbatore on Thursday, for selling pumps with fake ISI certification.BIS Coimbatore branch head, M Sadasivam had received information that Jaibajrang Pump Company at Vilankurichi road near Thanneerpandal in Peelamedu had been selling pumps with ISI mark. However, the company did not obtain the ISI ark. He instructed BIS enforcement director, V Ravichandran and his team to take appropriate action against the company on Thursday.The team conducted surprise check at the company and seized 100 self priming pumps worth Rs 4 lakh and 1,000 cartons used for packing the pumps. "The company had four brands in the name of Gem, Star, Rain Tech and Medini. They used ISI mark on all pumps and sold them to the public. But the company did not get ISI certification. They violated the rules and regulation of BIS," said Ravichandran.The pump company will be booked under section 11 of BIS Act. The owners of the company would face one year imprisonment or penalty of Rs 50,000.He also added that stringent action would be taken against the pump sellers who are using ISI mark without getting certification.
http://articles.timesofindia.indiatimes.com/2013-01-18/coimbatore/36414845_1_isi-mark-isi-certification-pumps
Related Posts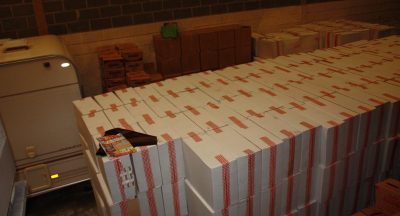 An Irishman who was convicted of illegally importing cigarettes into the UK has...