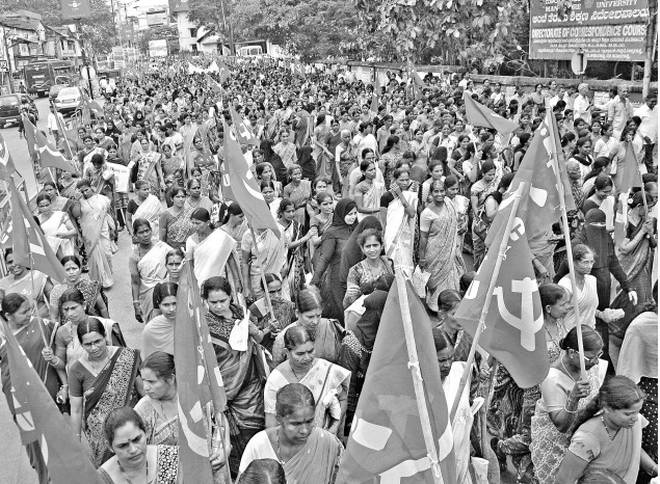 Beedi workers seek viable alternative before anti-tobacco policy is adopted
The Association of Trade Unions, an umbrella organisation of various trade unions fighting for the rights of beedi workers, on Tuesday urged the Union government to protect the livelihood of over 1.3 crore people as they are dependent on the beedi industry before adopting any anti-tobacco policy.Comprising representatives from All India Trade Union Congress (AITUC), Centre of Indian Trade Unions (CITU), BharatiyaMazdoorSangh (BMS), Hind Mazdoor Sabha (HMS) and BeediContractors Union, the association also announced a Delhi Chalo, if the demands are not met by the Union government.
Balakrishna Shetty, president of CITU, Dakshina Kannada, told presspersons here on Tuesday that the Union Minister of State for Labour and Employment should intervene in the matter against "extreme threat to livelihoods being felt by over 1.3 crore beedi workers, in the wake of unfriendly and unproven anti-tobacco policies of the government".
http://www.thehindu.com/news/cities/Mangalore/beedi-workers-seek-viable-alternative-before-antitobacco-policy-is-adopted/article8216818.ece
Related Posts
ICE agents seized 101 domain names in the United States and 31 were taken over by...