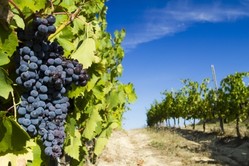 Police foil €1m counterfeit wine scam in Italy
Vineyard in TuscanyItalian police have smashed a counterfeiting ring, seizing thousands of litres of fake wine with an estimated value of around €1m.The counterfeiters targeted Brunello and Rosso di Montalcino wines from Tuscany in Italy, which feature among the country's most prestigious varieties alongside the likes of Barolo, Barbaresco and Amarone.
All told, 75,000 litres of Brunello di Montalcino and 90,000 litres of Rosso di Montalcino were uncovered, along with more than 2,000 fake labels, according to the Brunello di Montalcino Consortium representing the producers. None of the fake wine had entered the supply chain.
http://www.securingindustry.com/food-and-beverage/blank/s104/a2128/#.VBqmvZSSyH0
Related Posts
CEBU, Philippines - The Cebu City government is calling on authorities to look...