Smuggled cigarettes and counterfeit watches seized by customs
Half-a-million smuggled cigarettes and hundreds of counterfeit designer watchers have been seized by customs officers from a South Wales storage facility. HM Revenue & Customs (HMRC) officers discovered the illegal Sila and Raquel branded cigarettes – known as "cheap whites" – during a raid on a unit in Bridgend town centre on Tuesday. The cigarettes, which have a duty loss of about £100,000, are illegal in the UK. A 50-year-old man from Pencoed, and a 57-year-old man from Birmingham, have been arrested and bailed for further questioning in March. In addition to the cigarettes, "hundreds" of fake Ice watches were recovered from the storage facility as well as £6,000 in cash. A spokeswoman for HMRC said the cigarettes could be linked to organised crime. "Tobacco smuggling is a global, highly profitable business controlled by organised crime groups, the proceeds from smuggling are often used to fund other forms of serious crime such as drugs and weapons smuggling and human trafficking. "The trade makes cheaper tobacco more readily available to the young and vulnerable, as well as taking trade away from honest businesses who only sell duty paid products." She added anyone approached by a person selling tobacco products should be aware of the key signs that point to them being illegal. These include products without health warnings, or warnings not in English, products without the "UK duty paid" fiscal mark and unusual or foreign brands, such as those seized on Tuesday. She also said local trading standards were notified and will deal with the counterfeit watches. Anyone with information about cigarette smuggling can call the Customs Hotline on 0800 59 5000.
http://www.walesonline.co.uk/news/wales-news/2013/01/10/smuggled-cigarettes-and-counterfeit-watches-seized-by-customs-91466-32583905/
Related Posts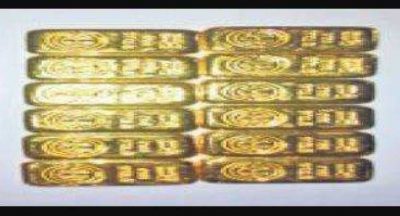 BENGALURU: Reaffirming the fact that airports in Bengaluru and Mangaluru have...