Three Arrested For Trying To Smuggle $80,000 From Kolkata Airport.
The Directorate of Revenue Intelligence (DRI) busted a syndicate involved in smuggling foreign currency out of the country and seized $80,000 at the Kolkata airport, an official said today.
Three people have been arrested, the official added. The gang had a unique modus operandi.
With hidden bundles of foreign currency notes in their shoes, two members of the group — Sheikh Masiruddin and Md Akhtar Moeni — cleared security check and waited at the domestic departure security hold area. At around the same time, the third member of the gang, Ziaul Mustafa, entered the airport to fly to Bangkok.
After being issued his boarding pass, Mr Mustafa cleared immigration and customs and entered the international departure security hold area before boarding his flight.
A chained glass door separates the domestic departure security hold area from the international departure zone.
https://www.ndtv.com/kolkata-news/three-arrested-for-trying-to-smuggle-80-000-from-kolkata-airport-1957294
Related Posts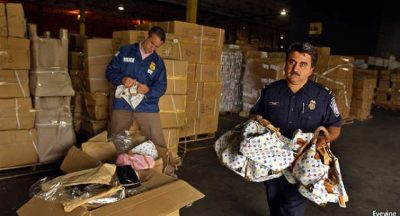 THE grand golden doors of 500 Pearl Street, in Manhattan, have welcomed such...