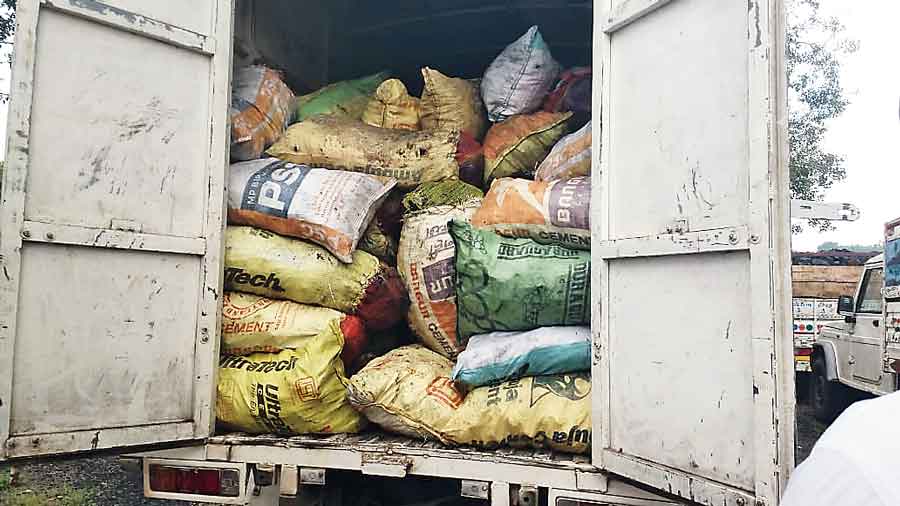 Twin hauls lay bare tactics to smuggle coal
Two seizures of smuggled coal in the Asansol-Durgapur police commissionerate in the past week have revealed tactics of subterfuge such as illegal coal being transported under the garb of ferrying milk-based products and bakery items so as to get by security screening.
Police intercepted two container trucks, one on Tuesday night and the other in the small hours of Saturday, within Jamuria police station limits to seize smuggled coal pilfered from different Eastern Coalfields mines in the area. Police on Tuesday arrested the truck driver and on Saturday the driver and helper. Search is on for truck owners and alleged smugglers.
https://www.telegraphindia.com/west-bengal/twin-hauls-lay-bare-tactics-to-smuggle-coal/cid/1887412
Related Posts
Cincinnati, Ohio - U.S. Customs and Border Protection (CBP) Agriculture...