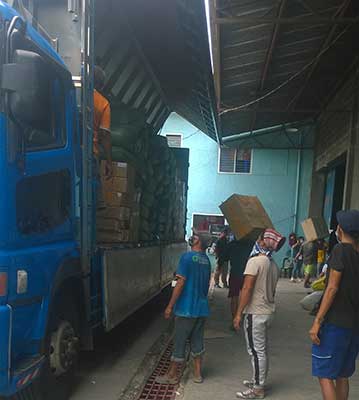 ZAMBOANGA CITY – The Bureau of Customs (BOC) in this city conducted Monday, June 1. an inventory of all seized cigarettes, equipment and materials that the bureau had confiscated recently inside a warehouse in Pagadian City.
Zamboanga City Bureau of Customs District Collector Segundo Barte said the inventory showed the cigarette-making machine alone had an estimated market value of P100 million, while the seized cigarettes tobacco and materials were estimated at P20 million.
"Our estimate of the seized machine and tobacco products to reached P120 million, and this was one of our major accomplishments during the first few months of the year," Barte said.
He noted: "Our raid to the bodega in Pagadian City strongly send a signal to manufacturer of fake cigarettes to stop their nefarious activities or be jailed for violation of government rules and regulations in the manufacturing of tobacco leaf products."
https://news.mb.com.ph/2020/06/01/customs-conducts-inventory-of-seized-machine-counterfeit-cigarettes/
Lear More