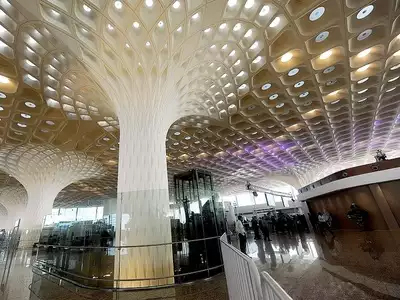 08, October 2018 l Mumbai Mirror
The Air Intelligence Unit (AIU) of Mumbai customs arrested four Indians from Mumbai International Airport on Saturday night for allegedly smuggling 6.5 kilograms of gold worth Rs 1.87 crore.
The accused have been identified as Rakesh Kumar,33, Vijender Singh,35, Surender Singh,36 and one Dayanand,32 — all of them are residents of Haryana. While Kumar had arrived from Hong Kong by international flight, other three were going to Delhi by a domestic flight.
According to the AIU officials, they had intercepted all of them on Saturday from the airport while all of them were going to Delhi. The official said that during their personal search they found five silver coloured crude gold Kada, seven silver coloured gold pendant and 11 silver coloured gold chain from their possession. Following which the accused were booked and placed under arrest.
https://mumbaimirror.indiatimes.com/mumbai/crime/four-held-at-mumbai-airport-for-smuggling-gold-worth-rs-1-87-crore/articleshow/66111702.cms
Lear More