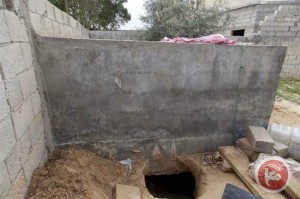 Israel's Shin Bet, Tax Authority Foil Arms Smuggling Into Gaza
Customs agents working with the Shin Bet security agency have thwarted four attempts in recent months to smuggle weapons components into Gaza through the Nitzana border crossing in southern Israel, the Israeli Tax Authority said Monday.
According to a statement posted on the Tax Authority's website, banned products of various kinds, including components needed for the production of weapons, were seized at the Israel-Egypt border crossing four times over the past few months.
http://www.algemeiner.com/2015/05/05/israel%E2%80%99s-shin-bet-tax-authority-foil-arms-smuggling-into-gaza/
Related Posts
It's no secret that when it comes to manufacturing technical gadgets, China holds...