Warning for farm exports, as Chinese counterfeiters rip off Aussie products
An Australian farmer who has been exporting to China is pulling his product out of the market over counterfeit concerns. His move comes as Australian agriculture eyes the fresh opportunities of exporting to China under the recently agreed free trade agreement. Victorian producer David Blackmore, of Blackmore Wagyu Beef, has been selling his product to high-end restaurants in China for several years, but has recently become aware of counterfeit products being passed off as his beef, which fetches a premium price.
http://www.abc.net.au/news/2014-12-15/nrn-chinese-counterfeits-for-monday/5961030
Related Posts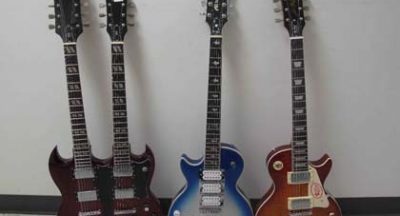 Customs officers at O'Hare have seized more than 50 counterfeit guitars. They...